Full-Time Faculty
Visiting Professors
Office Coordinator
---
Hannah Apps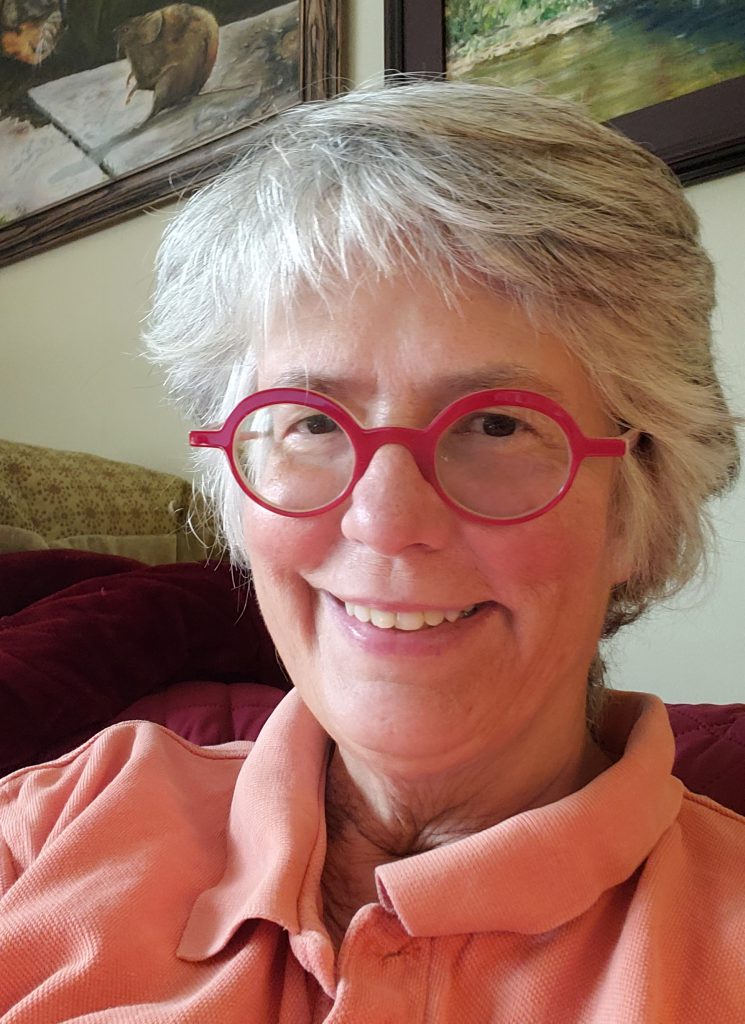 The Thomas K. Kreilick Professor of Economics
Phone:
269.337.7024
Email:
Office:
Dewing 301
Courses Taught

Econometrics
Public Sector Economics
Fiscal and Monetary Policy in Times of Crisis
Financial Crisis
Principles of Economics
Intermediate Macroeconomics
Research Interests

Urban Economics
Public Finance
History of Local Economic Development
Biography

Dr. Hannah Apps received her undergraduate degree from the University of North Carolina-Chapel Hill with a major in economics. She completed her PhD.D. at the University of Pennsylvania. Her research generally concerns urban policy. She has written and published widely both in urban public finance and community governance. She has also worked in and with many local governments and governing entitles helping them with both financial and governance issues.
---
Patrik Hultberg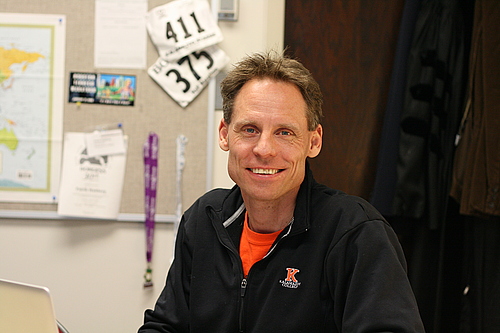 Department Co-Chair and Edward and Virginia Van Dalson Professor of Economics
Phone:
269.337.7027
Email:
Office:
Dewing 306A
Courses Taught

International Trade
Economic Development and Growth
Intermediate Microeconomics
Principles of Economics
Negotiation and Persuasion
First-Year Seminars and many others…
Research Interests

International Trade
Higher Education Policy
Instructional Design
Biography

Dr. Patrik Hultberg received a B.A. in International Business from Ohio Wesleyan University ('93) before earning a Ph.D. degree in International Economics from Rice University ('98). Prior to his arrival at K, he worked at the University of Wyoming ('98-04). He has taught at Rice University (1996-97), at the Ministry of Economics Affairs in Taiwan (summers 2002-04), at Sungkyunkwan University in South Korea (summers 2012-19), and at Canadian University Dubai in United Arab Emirates (2019-20). Dr. Hultberg has chaired the Department (2007-10, 2020- ), the Faculty Executive Committee (2009-11), and the Teaching and Learning Committee (2014–16, 2017–18). He acted as Assistant Provost of Teaching, Learning, and Assessment for three years (2016-19). Dr. Hultberg has published over 20 peer-reviewed articles, and one book, in the areas of economic growth, international trade, education policy, and instructional design. Dr. Hultberg is Swedish, married to a Korean, father of two sons, and interested in health and fitness.
---
Sydul Karim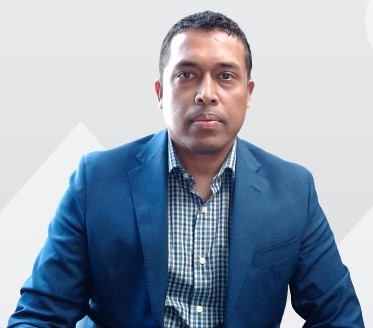 Assistant Professor of Business
Phone:
269.337.7012
Email:
Office:
Dewing 306B
Courses Taught

Portfolio Management
Principles of Investments
Corporate Finance
Managerial Accounting
Principles of Accounting
Research Interests

Corporate Finance
Political Economy
Financial Markets and Institutions
ESG Activities
Biography

Dr. Sydul joined Kalamazoo College in January, 2022. Before joining the Economics and Business Department of K, Sydul worked several years in the banking and private equity industries in executive and C-suite positions. His fields of industry experts are in credit risk management and investment banking. One of Sydul's main goals as a faculty is to enable his students to achieve their academic goals and lay down the foundations for a prosperous future.

His research generally combines two interesting streams of literature – corporate finance and political economy. Besides, Sydul's research concerns corporate innovation, banking, and cryptocurrencies. He has several top-ranked publications in those areas, including the Journal of Corporate Finance, Journal of Financial Stability. See a list of Sydul's scholarly works.

Sydul received undergrad and MBA in Accounting and Information Systems from the University of Dhaka, Bangladesh, MBA in Finance from the University of Akron, Ohio, Master's in Finance from the University of New Orleans, before earning the Ph.D. in Financial Economics from the University of New Orleans in 2021.
---
Seong-Hee Kim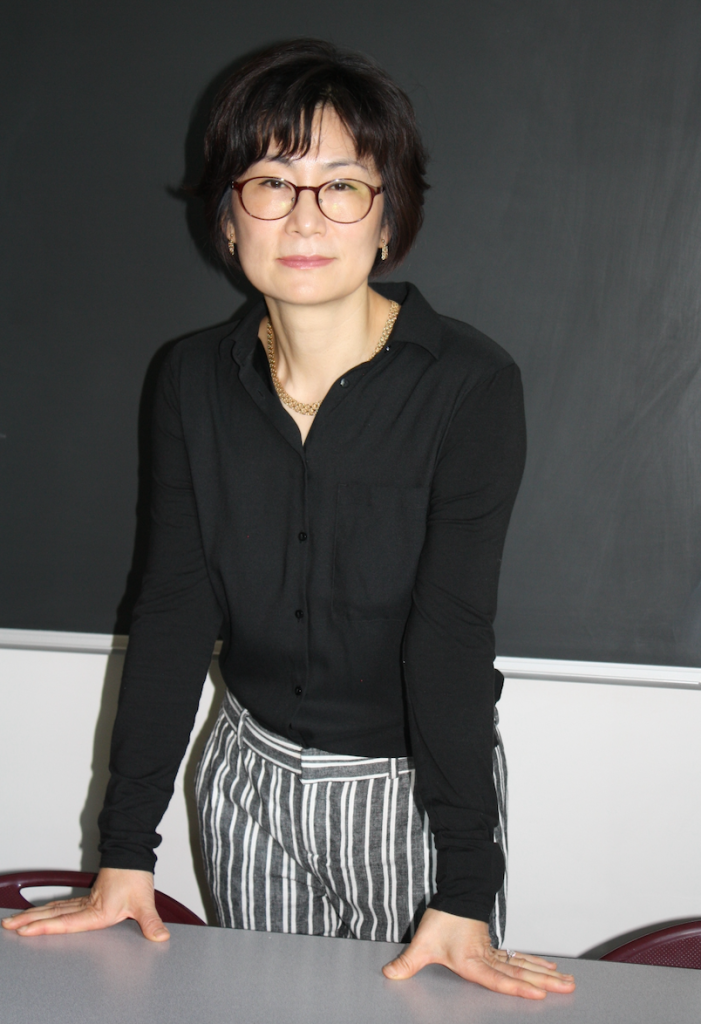 Visiting Instructor of Economics and Business
Phone:
269.337.7057
Email:
Office:
Dewing 309C
Courses Taught

Principles of Microeconomics
Principles of Macroeconomics
Principles of Economics
Environmental Economics
Money and Banking
Statistics for Business and Economics
Research Interests

Environmental Economics, International Economics
Biography

Professor Kim is currently a visiting instructor at Kalamazoo college. Prior to joining K, she taught Economics at Western Michigan University since 2007. She holds an MA in Economics from the University of Wyoming, a BA in Hotel and Restaurant Management Administration from Central Missouri State University, and a BA in International Trade from Sookmyung Women's University in Seoul, Korea. Her research focuses on regional economics, environmental economics, and education policy and has resulted in three publications. Besides teaching economics, she is a certified Korean Language Teacher (Lv.3) and a yoga instructor. She taught at the Kalamazoo Korean Language school for 11 years (2007-2018) and she has taught yoga for past 6 years (2017-current) in the Kalamazoo area.
---
Amy MacMillan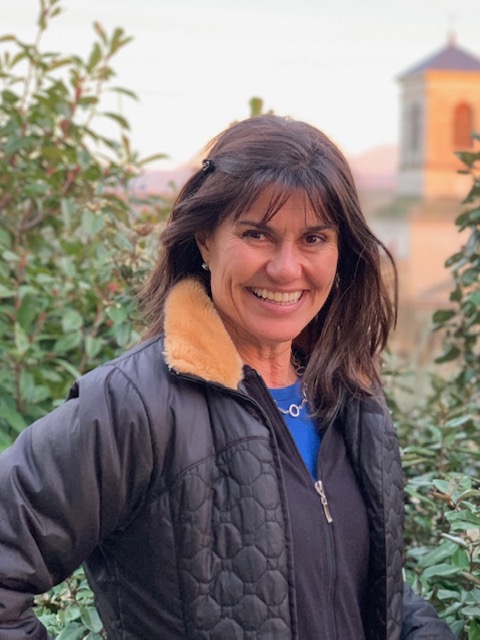 Department Co-Chair and
L. Lee Stryker Associate Professor of Business Management
Phone:
269.337.7125
Email:
Office:
Dewing 309B
Courses Taught

Principles of Management
Principles of Marketing
International Marketing
Advertising & Promotion
Strategic Marketing Management
Research Interests

Marketing
Management
Social Media
Biography

Professor MacMillan joined Kalamazoo College in 2012, after teaching seven years at Western Michigan University and spending the majority of her career in the corporate world. She has held marketing management positions with Sara Lee and Procter & Gamble, in the U.S. and Europe. Her experience includes marketing strategy, brand positioning, global branding, product/concept testing, new product launches, advertising strategy and development, team leadership and motivation, and budget management. She completed a two-year financial management program at General Electric. MacMillan serves on the Colgate University Board of Trustees and on the Board of Directors of Creative Dining (hospitality services) and C2Dx (medical technology). She also serves on the U.S. Tennis Association Boys 18 and 16 National Advisory Committee and is a founding member of the Colgate Alumnae Leadership Council. She enjoys sports and outdoor activities, travel, and learning new things. Education: M.B.A., Harvard Business School B.A., Colgate University
---
Timothy Moffit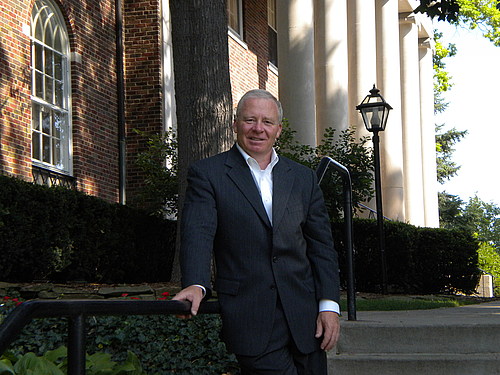 Associate Professor of Economics
Phone:
269.337.7031
Email:
Office:
Dewing 212D
Courses Taught

Financial Accounting
Managerial Accounting
Corporate Finance
Investments
Financial Statement Analysis
Research Interests

Valuation Theory
Mergers and Acquisitions
The Intersection of Faith and Finance
Biography

Dr. Timothy E. Moffit received his undergraduate degree in economics from Kalamazoo College. He completed his M.B.A. from the Amos Tuck School of Business Administration at Dartmouth College and his D.B.A. in finance from Nova Southeastern University. He joined the faculty at Kalamazoo College in 1989 and has published journal articles, case studies, and books in valuation theory and practice. Over the past 20 years, he has owned ten different small businesses. Dr. Tim Moffit is a board member of Delta Dental Corporation and Renaissance Health Services Corporation.
---
Charles Stull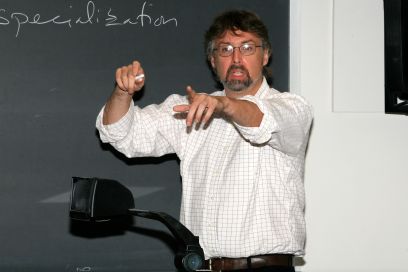 Senior Instructor of Economics
Phone:
269.337.7023
Email:
Office:
Dewing 306C
Courses Taught

Principles of Economics
Business Statistics
Law & Economics
Industrial Organization & Public Policy
Sophomore Seminar: Economics for Global Travelers.
Research Interests

Industrial Organization
Resource Economics
Biography

Mr. Chuck Stull has taught economics at Kalamazoo College since 1996. He studied economics as an undergraduate at Northwestern University and as a graduate student at the University of Wisconsin-Madison. He is the author of an electronic textbook: Understanding the World: Economics for Global Travelers. His other scholarly work focuses on economic pedagogy. He received the Lucasse Lectureship for Excellence in Teaching in 2018. In 2010, he was awarded the France Diebold Award for Outstanding Contribution to the Kalamazoo College Community.
---
Darshana Udayanganie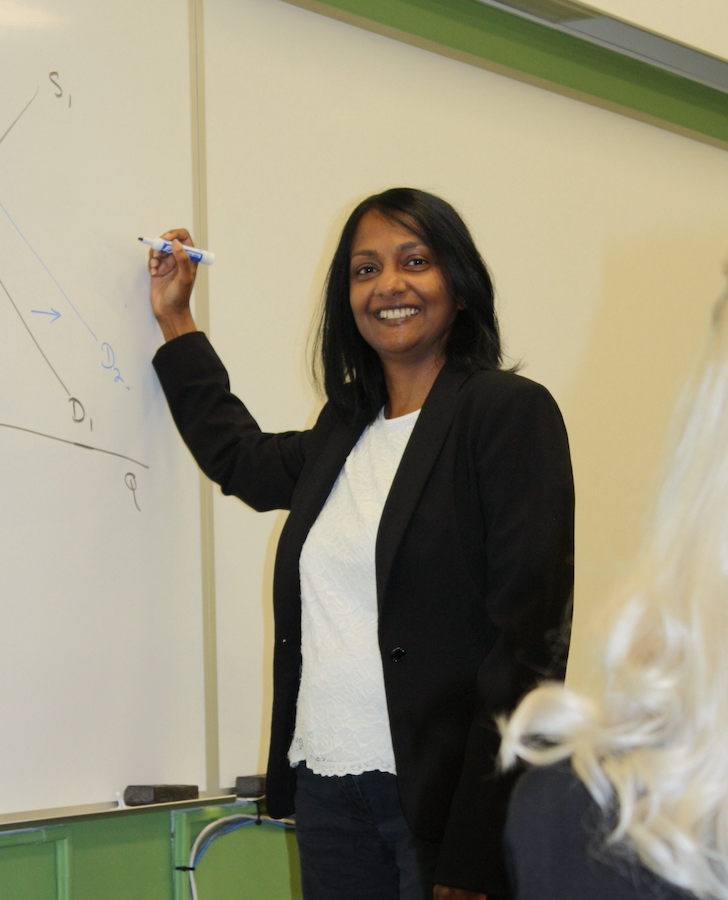 Assistant Professor of Economics
Phone:
269.337.7025
Email:
Office:
Dewing 309D
Courses Taught

Principles of Economics
Urban Economics
Intermediate Microeconomics
Econometrics
Economics of Climate Change
Health Economics
Environmental Economics
Research Interests

Environmental Economics
Urban Economics
Biography

Dr. Udayanganie is an Assistant Professor of Economics. She earned her PhD, with specializations in Environmental Economics and College Teaching, and an MA in Economics from University of New Hampshire (UNH). She also holds an MS in Resource Economics and Policy from University of Maine and a BS from University of Peradeniya, Sri Lanka. Prior to joining K, she taught at Central Michigan University (2014-17), at Merrimack College (2013-14) and at UNH's Global Student Success Program (2011-2014). Dr. Udayanganie's current research topics focus on urban and environmental economics. She has published book chapters on economic growth in relation to military expenditure and international trade.
Dr. Udayanganie's scholarly work.
---
David Rhoa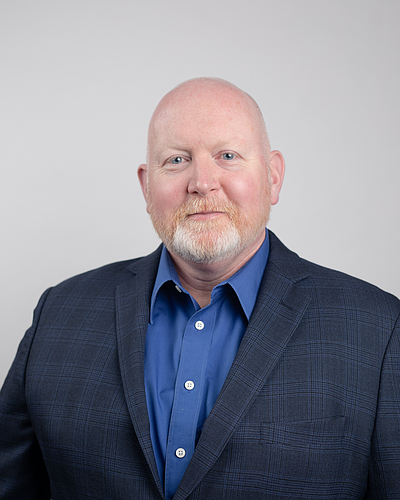 Visiting Assistant Professor of Economics and Business

Email:
Office:
Dewing 212D
Courses Taught

Small Business Management
Business Communication
Research Interests

Tax Policy
Human Resource Development
Entrepreneurship
Biography

David Rhoa (pronounced "roy") is and serial entrepreneur owning five business serving customers around the world. David has extensive experience in advocating for small business. David has written and spoken on the subjects of small business tax policy, and small business labor policy at both the state and federal level. David has testified repeatedly before committees of the Michigan House and Senate regarding tax policy, Michigan's minimum wage, health care reform, the expansion of Medicaid in Michigan, and the impact the COVID-19 pandemic on small business. He has also briefed state and federal lawmakers on the use of alternative fuels by small business fleets and the impact of such fuels on transportation infrastructure funding. David has also served as a consultant on alternative fuels for General Motors and Fiat Chrysler. Both national and international media outlets regarding political and economic issues facing small business have frequently interviewed David. David is a three-time delegate to the National Small Business Association's Small Business Congress and has actively participated in White House briefings on small business issues.

David is a Past Chair for the Small Business Association of Michigan and its Political Action Committee in addition to several other positions. David is also a member of the Board of Directors of the Small Business Council of America.

David has served as a member of the part-time faculty in the Department of Economics and Business at Kalamazoo College since 2014.
---
Fred Wallace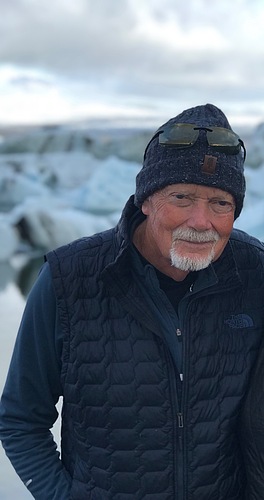 Visiting Assistant Professor of Economics and Business

Phone:
269.337.7012
Email:
Office:
Dewing 212D
Biography

Fred Wallace is a retired financial executive with international and domestic companies, the last eighteen years with an aluminum company from Bahrain. Fred was responsible for the USA accounting and finance operations of Gulf Aluminum Rolling Mill Company. Fred had prior experience working for a firearm accessory manufacturer, a wholly owned subsidiary of Steelcase, a domestic aluminum company, Johnson & Johnson, Cessna Aircraft and Boeing. Fred served in the military as a First Lieutenant with the 116th Military Intelligence Group 1969 – 1972.

Fred lives at Gun Lake, MI with his wife, Stephanee and their Aussiedoodle, Stella. They have four children and two grandchildren. They love to travel and hike, having been to thirty-five countries in the last twenty-six years.

Fred has served as a member of the part-time faculty at Kalamazoo College since 2018. Fred teaches accounting and managerial accounting.
---
Mari Wielopolski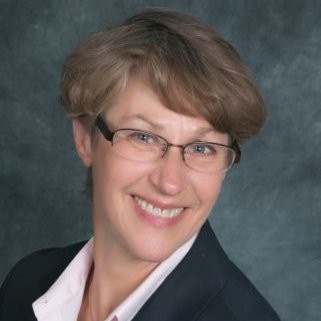 Visiting Assistant Professor of Economics and Business

Email:
Office:
Dewing 212D
Biography

Mari Kroon Wielopolski (V L O POL SKI) is often described as an energetic experienced sales and marketing strategist who loves to tie creative ideas together and integrate them into comprehensive plans.

Most of Mari's professional career has been working in sales and marketing leadership roles within manufacturing and distribution. After earning a BA from Hope College and an MBA from Grand Valley State University, she enjoyed 7 years with the Amway Corporation in International New Product and New Market Development. She then went on to lead a group of 10 sales and marketing professionals at Awrey Bakeries, a national food manufacturer. After selling to Gordon Foodservice throughout her 17-year tenure with Awrey's, she joined Gordon's leadership team, first working in Category Management and then leading their Private Brand department for 10 years. After leaving Gordon's in 2014, Mari created an LLC focusing on sales and marketing strategy and training known as Crowne Marketing. She works with a variety of clients, primarily in branding, market diversification, and leadership training and development.

Mari's most prized role is that of Visiting Assistant Professor of Economics and Business at Kalamazoo College. She's been teaching at K College since spring 2016. It is her desire to have "Sales Strategy" come to life for K students, so she integrates her first-hand experiences along with a compelling textbook, TED Talks and the perspectives of guest speakers. She has been humbled and honored two consecutive years by being chosen as a K College Most Valuable Professor by four student athletes.

Outside work, Mari enjoys skiing, traveling and entertaining. She cherishes spending time with her husband, two adult children, and five granddaughters.
---
Amy Leu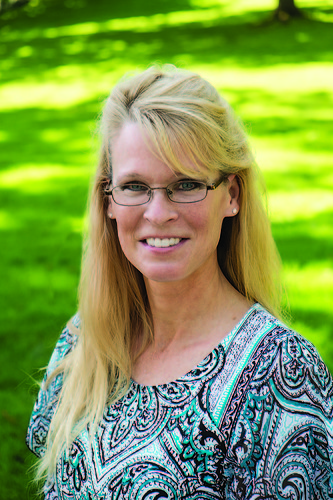 Office Coordinator
Phone:
269.337.7053
Email:
Office:
Dewing 302
---